Here are some basics that will help you get started with the new supplier request process, search components, compliance reviews, and introduce you to the many features of graphiteConnect.
Home page
The Home page helps you quickly navigate to where you need to be. From here you can search all companies in graphiteConnect, get a quick overview on in-process connections, and link directly to unread messages, outstanding tasks, and upcoming reminders.
Recent requests and in-process connections are prominently displayed, along with companies that are currently working on their tasks. Simply click on any of the company "cards" for more details.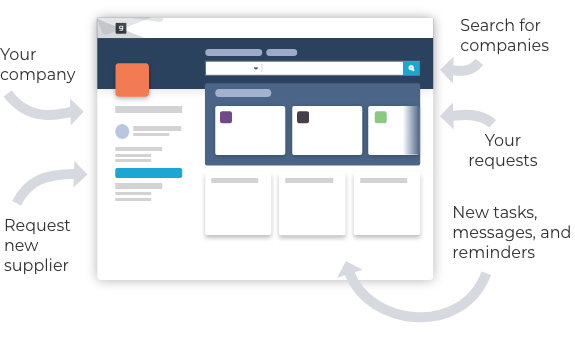 Tasks page
The Tasks page is most useful for managing multiple simultaneous connections. Tasks assigned to you, your team, and your company, are listed in each section, and task lists can be sorted by create date and last updated date. You can easily delegate topic review tasks to specific team members. The Tasks page also displays information about upcoming reminders, providing a quick view of the coming workload.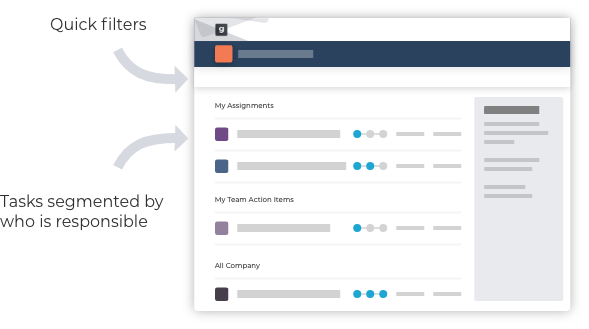 Finding a Company
Global search will display all companies, connected or not, and display these in logical groupings. If a company has not yet joined the network, you can fill out the Request New Supplier form and be on your way to quickly onboarding a new supplier.
And while there are thousands of companies in the graphiteConnect network, the Connections page is designed for finding suppliers and customers connected to your company. Drill down to the exact companies you're looking for by using search and advanced filters.
Company Profile
Company profile pages are the working horse of graphiteConnect. All data critical to doing business is stored in logical and easy-to-search topics. Every company has access to all standardized business data and survey questions, but only the ones important to your company will display during the connection process. When viewing another company, the Task Tray displays the status of the connection.
Admin page
Only assigned users have access to the graphiteConnect Admin pages. The initial user is automatically assigned the administrator role and can then add new users, assign roles, and manage existing users.