What you need to know
You can change your default language in graphiteConnect so that when you log in, you will be able to see most of the application in the language you select. Each person can select their own language default.
These instructions show you how to change your language from English to Japanese.
1. Go to your User Profile
In graphiteConnect, click on the down arrow next to your user icon in the upper right corner and then click on the Profile link under your user name: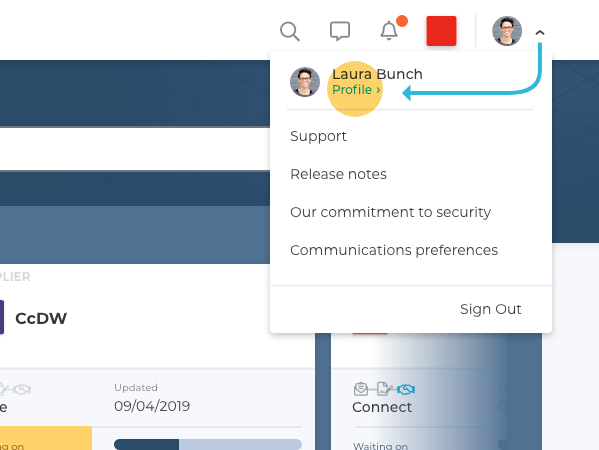 2. Edit your language
Click on the Edit icon next to Locale Settings then click on the Language field to select your default language.
3. Choose and Save
Choose your language from the available options and then click on the Save button.
4. Enjoy graphiteConnect in your chosen language
You will now see most system functions, questions, and responses in your chosen language. graphiteConnect is currently available in English, Chinese (simplified), Chinese (traditional), French, Japanese, Russian, Spanish, German, Portuguese, Vietnamese, Hebrew, and Korean.